It's back...my yearly blog is back (formally a monthly blog, but my two readers demanded much less).
Well we did it, 181 student days, 194 teacher days and no one in this building tested positive for COVID. Wooo Hooo!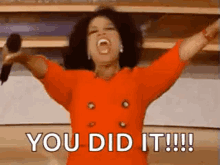 I am so grateful that our staff, students and parents really got behind our approach and supported what we were doing. When I think back to the start of the year, it seems like a lifetime ago. As a staff, we spent days planning and worrying about how to make the school a safe environment. We were concerned how students and parents would adapt to all the changes and new rules and regulations. It turned out that all of our worrying was for not! For the most part, students adjusted to the various mask rules with very little fuss, and everyone took to the washing hands rule, because no one wanted to admit that they hadn't been washing their hands after going to the washroom before the pandemic.
Our masking rules changed a lot throughout the year, as did our rules for extra-curricular activities, and through it all our students just adapted. It really was a miracle, because prior to the pandemic our students were not good with change. At the start of the 2020 school year we thought about serving Bacon and Eggers to the students instead of pancakes at the welcome back breakfast, and we nearly had a full-fledged riot.
I have to say thank you to our staff for deciding early on that we would talk to students about mask use and following health and safety protocols rather than using discipline to enforce the rules. I think this made everyone's life easier and allowed our students to know that we were all in this process together, and we were all going to forget things from time to time.
I have to thank our students for following the rules (for the most part). I also want to applaud them because they had to give up a lot of activities that make school fun, like sports, clubs and activities, but they persevered and they always made the best of every situation.
Thank you to the parents who kept their children home when they were not feeling well, and those parents who took their kids for multiple tests. Thank you for realizing that keeping our school population healthy and safe was of the utmost importance.
Thank you to our grade 12 students: Trace, Quinn, Anna, Melody, Nic and Abbie. You guys made it through the year. Your grad was amazing, even though it wasn't quite what you expected. I hope you all find your passions in life and that you learn to value the present, because you never know what the future will bring. I know each of you will be successful, so good luck in the future. Remember you can always come back and visit, but if COVID is around, please phone ahead, then sign in and put on a mask!
I look forward to having some normality back in the fall, and hopefully we can offer sports, different clubs, different activities and we can finally have parents back in the building. Have a safe and great summer, see everyone in the fall, and go Riders!